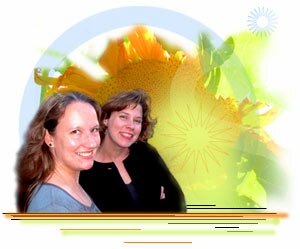 Ellen Lewis is a member of Moving Arts Theatre Company, the Dramatists Guild, and member of the Alliance of Los Angeles Playwrights (ALAP).
Ellen's short play "Dress Black" will be produced at Theatre of NOTE in Hollywood in May as part of their late night show Just This Once. One-act The Half-Wife Variations will be featured in the Play Lab at the Last Frontier Theatre Conference in Valdez, Alaska in June. Her short play "Partners" will be produced in Boston by Another Country Productions this fall.
Ellen's play The Last Four Things My Father Held Against Me was featured in ALAP's Sixth Annual Playreading Festival and and was produced (and won first place!) in Fire Rose Productions 10-Minute Play Festival in 2004. Goodbye, Ruby Tuesday was a finalist in the Tennessee Williams/New Orleans Literary Festival One-Act Play Contest in 2003, included in Moving Arts' 2004 Staged Reading Series, and read at STAGEStheatre. Moving Arts has done readings of a number of her plays: HEADS, The Face of OZ, Seismology, Reading to Vegetables, Vetting Henry, Infinite Black Suitcase, and Between Dog and Wolf. Before coming to Los Angeles, Unrelenting Dreams, a long one-act which Ellen co-wrote, was produced at Western Oregon State College.
Ellen worked as dramaturg on The Credeaux Canvas for Vs. Theatre Company in 2004 and on Hard as Nails for Moving Arts. She has assistant directed several one-act plays for Moving Arts' Annual One-Act Play Festivals and has assistant directed several one-act plays for Moving Arts' Annual One-Act Play Festivals.
Ellen's screenplay Blood Memory was a quarterfinalist in the Academy of Motion Picture Arts and Sciences' Nicholls Fellowship in Screenwriting Competition in 2004.
Ellen's poetry has been published in the Free Venice Beachhead newspaper, the Jason and Courier-4.
Ellen earned her master's degree in Professional Writing from the University of Southern California and a Bachelor of Arts Degree in English from Willamette University. She's from Oregon -- but currently lives in Santa Monica, California and works at USC.
You can find out more about Ellen by visiting her personal web page or checking out her listing on the WomenArts Network.
Lisa Swanstrom also earned a master's degree in creative writing from the Professional Writing Program at the University of Southern California, where she won an AWP Intro Journals Award for Creative Nonfiction.
Her manuscript "The Leaping Bavarians and Other Stories" recently won First Place in Terminus Magazine's 2003 Chapbook competition. Other work has appeared in the Mid-American Review, Nidus on-line, Closer Magazine and Moxie Magazine, among others. She also has a short story forthcoming in Waking Up American: Coming of Age Biculturally, a new anthology from the Seal Press.
Lisa is currently a doctoral student in Comparative Literature at the University of California, Santa Barbara, where she enjoys reading and writing about science fiction and watching Hammer Horror movies late at night.
You can find more of Lisa's work by visiting her personal web page.
Lisa and Ellen would like to thank Scott Svatos who is responsible for the design and construction of this site.
First you scribble angry poetry
alone in the dark
in your room.
Then you take a class somewhere.
Read your words out loud.
You go to writing school.
You join a writing group.
You struggle to keep writing
After everyone else
Has given up.
You are published somewhere
And keep twenty copies for posterity
And parents
Eventually
(tentatively)
you begin to call yourself a writer.
Eventually, you are one.
Maybe you start a lit mag of your own.
That's how it went for us.
That's how it's going...